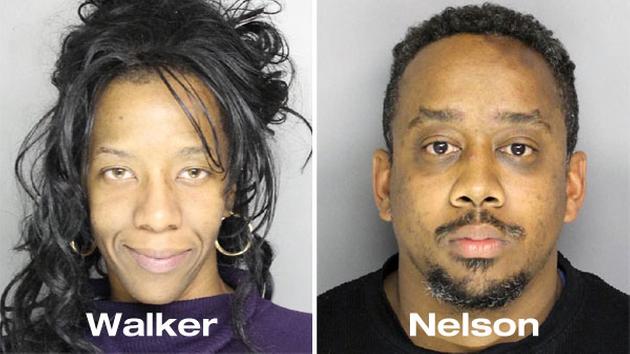 In New Jersey the police state that a couple left their three young children in a very cold vehicle for nearly 2 hours while they went inside a Bucks County casino.
Ebony Walker and Jarrett Even Nelson are both from Newark have been accused of leaving their 3 young children at the ages of 1, 3 and 8 years old alone in a very cold vehicle on Saturday night as they went inside the Parx Casino in Bensalem in order to gamble.
The temperatures on Saturday were in the low 30's during this time.
The children were in the vehicle for about an hour and a half.  Through the use of video surveillance as well as a few other leads, the police were able to find the parents of the children and take them into custody.
The police were notified after a patron of the casino spotted the 3 children in the vehicle and told the security team at the casino.
The 3 children were evaluated by the local hospital and they were released to their grandparents.
Walker and Nelson were sent to jail with being charged with recklessly endangering another person.
This case will be turned over to the Children and Youth services located in Newark, New Jersey due to the fact that that is where the parents are originally from.
The New Jersey police department has seen fewer of these types of cases involving parents who leave their children in vehicles at the casino in the recent years.  They give the credit to the Parx casino for increasing their security as well as cracking down on those irresponsible parents.
Just two more dopes who were not thinking.  Anybody can reproduce – not too many of them can be parents, states the head of the police department.
The police also stated that the children were in good health and that they were unharmed.