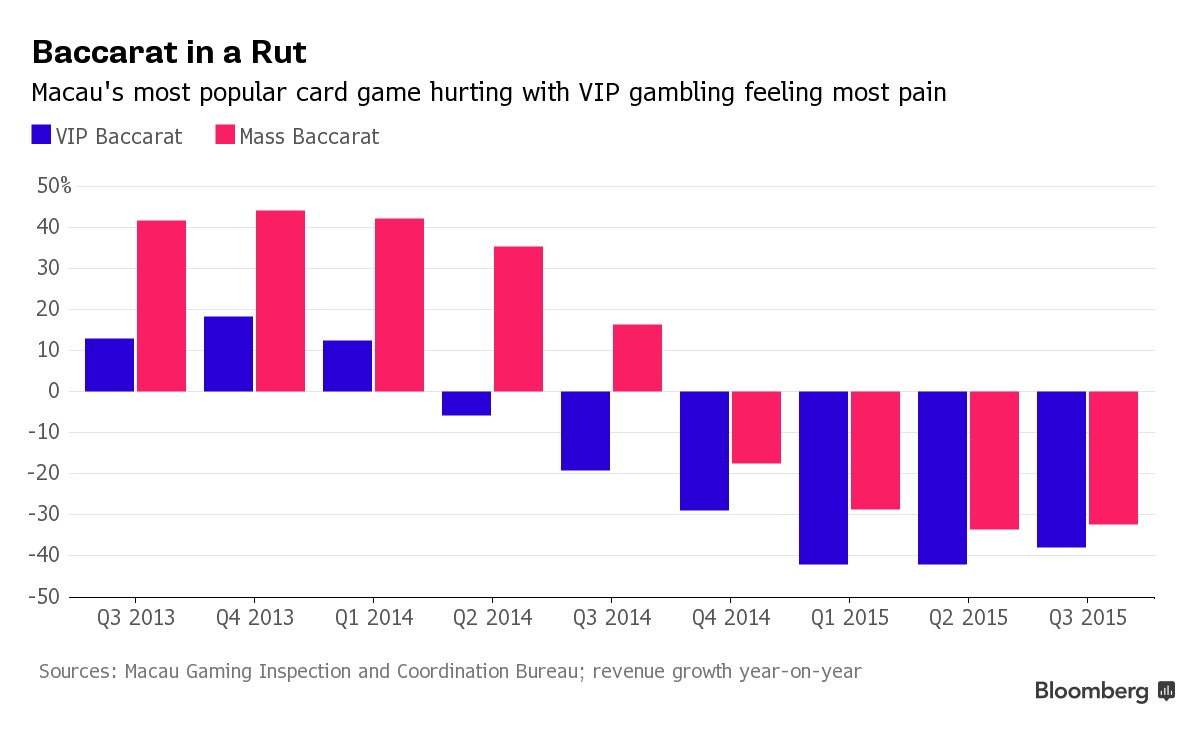 This is the 18th month straight; revenue is down a total of 35% this year.
In Macau the casino revenue has fell for the 18th month straight this November, as China makes its move to curb illicit money flows from the mainland and deter the high stakes players who actually rely on those junket promoters for betting loans.
The gross gaming revenue went from 32.3 percent to 16.4 billion patacas which is $2.1 billion dollars; according to the new data that was released by the Macau's Gaming Inspection and Coordination Bureau.  This is compared to the median estimate of 31.5 percent decline from the 6 analyst that surveyed by Bloomburg.  The gaming revenue that was in the world's largest center of gambling has ultimately taken a dive to 35.3 percent so far this year.
This worse than expected decline indicates the ongoing pressure that has been placed on the high roller business and it has not been offset by mass market stabilization states Tim Craighead an analyst for Bloomburg Intelligence.  If the mass market gambling does not greatly improve from now until the peak Lunar New Year holiday period that is in February, it will ultimately be a bad time within the industry.
This casino industry in Macau has ultimately been on a downward spiral since the middle of 2014, as China's economy slowed and its campaign against the corruption has scared off Chinese VIP players, this ultimately hurt the mass market gambling industry.  These were the high stake players who typically measured via their favorite card games, have lead to the decline since the downward spiral began.
Macau relies on these gamblers for approximately 2/3 of their economic output, without them they saw its economy shrink 24.2 percent in just 3 months.  This Chinese city GDP is ultimately expected to drop more than 20 percent this year alone.